90 DAYS TO THRIVING
Are you ready to thrive?
Reduce Overwhelm. Create Connection. Take Action and Thrive.
You're looking for a simple strategy to start tackling your solution.
But, just when you think you've got a plan mapped out you…
Give up way too quickly when you don't see results quick enough

Rely too much on OTHER PEOPLE to figure it out versus taking personal responsibility

Don't ask for help when you need it because you're afraid of judgement

You allow this condition to DEFINE you instead of YOU defining IT
"Within 5 minutes of meeting with Victoria, she identified things none of the previous 6 specialists had even considered."
Krystle U., Jabz Boxing Fitness for Women Member
Welcome to
90 Days to Thriving!
Here's what we'll cover:
Get clear on your identify and vision

Assess your lifestyle to find out what's holding you back

Apply simple, actionable steps to start thriving immediately

Ccreate connection and accountability to stay on track
This is for you if….
You are ready to redefine you view of your condition

You are motivated and ready to jump all in regardless of what happens

You are willing to be vulnerable and are committed to taking action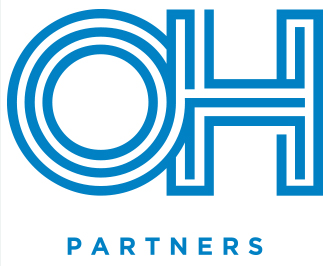 "Just by changing a couple of things in my daily life, I no longer feel overwhelmed and to top it off, I've lost 20 pounds."
Brooke H., OH Partners Advertising Agency
A sneak peak inside this fast track to thriving
–We will use the exact process I teach and personally implement every day to thrive regardless of my condition as the foundation!
Weeks 1 + 2: Identity Mapping and Vision Planning
Weeks 3 + 4: Physical - Nutrition: your relationship with eating, how to make dietary changes that make sense for you, nutrition myth busting, and more.
Weeks 5+6: Physical - Movement: learn to incorporate or increase daily movement and physical exercise, plus what's best for your condition.
Weeks 7+8: Emotional, Mental and Spiritual: tackle stress, anxiety, depression, overwhelm and how to shift your mindset. We'll also get raw and real with your beliefs and how those impact your life.
Weeks 9+10: Professional and Creative: Choose a career that makes sense for you and your needs. Plus how to establish a creative outlet to channel that nervous energy.
Weeks 11+ 12: You and Others: create connection and strategies to better communicate your needs with others + Tying it all together so you'll continue to THRIVE!
"How do you know so much? You [Victoria] are wise beyond your years!"
Erika H., A mother of a daughter with Tourette Syndrome who wanted her daughter to learn to enjoy cooking and take an interest in her own health but she didn't know where to start.
Included in 90 DAYS TO THRIVING
30 Minute Individual Game Plan Call: before we even start the program, you and I will sit down and map out your plan to THRIVE. We will decide which key area(s) to focus on and why.
2 Group Calls each month with Q&A: deep dive and hot seats for each key area so you feel supported and motivated.
6 Training Calls: recorded trainings that go in depth on each key area and topic.


PLUS….
Accountability - you'll be able to connect with others in the group experiencing the SAME things as you. This way, you can stay on track!
Private group messaging - with access to me!


IS IT RIGHT FOR YOU?
You're ready to get OUT of overwhelm and just start living

You're ready to manage this condition without letting it control your every waking thought

You're ready to eliminate labels that society places on you and redefine your condition

You acknowledge that you just need accountability and a structure to get started

You're committed to making lifestyle changes in order to THRIVE!
VIP UPGRADE
3 EXTRA Private Coaching Calls with me to go in-depth on your vision and goals.
Personalized Pantry Makeover and Meal Plan where we I'll review your preferences, needs, budget and create something JUST for you!
Personalized Fitness Plan customized to meet you where you are right now AND help you channel that nervous energy long-term to not only meet goals, but be the fittest version of yourself!